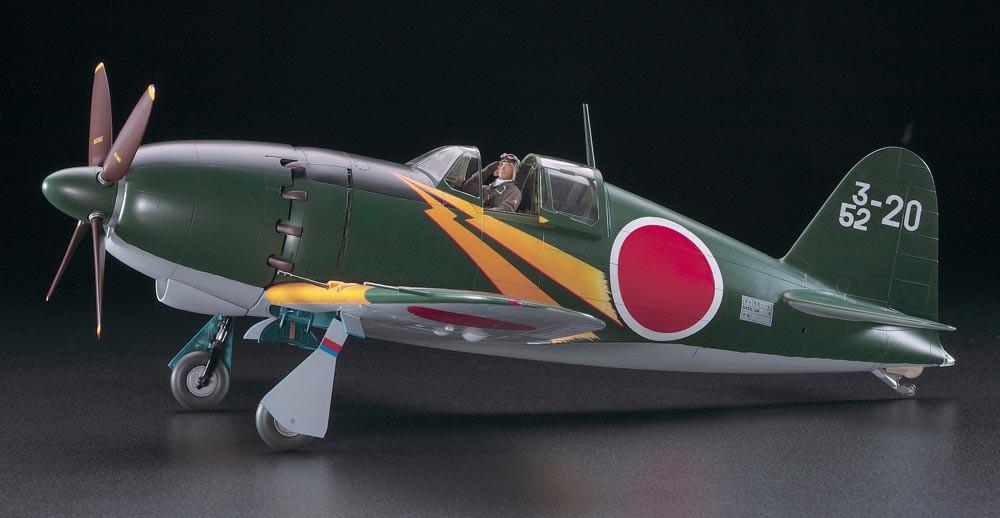 Hasegawa 1/32 J2M3 Raiden Jack Type 21 Japanese Navy Interceptor Kit
This Product Usually Ships In 2-3 Business Days
---
Designed by Jiro Horikoshi, the Mitsubishi J2M could fly faster - and climb even higher - than the celebrated A6M Zero. The J2M3 Type 21 was distinguished by a powerful MK4R-A Kasei 23a engine, two wing-mounted 20 mm Type 99 Model I cannons and two wing-mounted 20 mm Type 99 Model II cannons. While it was no match for the Allies' P-51D Mustang, the J2M3 was rather successful against strategic bombers like the B-29 Superfortress. This exceptional, newly tooled 1/32 scale kit includes all the parts you need to build a realistic, highly detailed pilot figure.
I.J.N. 352nd N.F.G. Lt. J.G. Yoshihiro Aoki, Code: 352-20, Ohmura A.B., March 1945
I.J.N. 302nd N.F.G. Lt. Susumu Ito, Code: Yo-D152, Atsugi A.B., March 1945
Did you know?
The J2M3 hasn't been produced as a 1/32 scale model since the 1960s, when the moldings were lost in a shipwreck.
The I.J.N. would often outfit J2M3s with two 132-pound (60 kg) bombs or two 53-gallon (200 L) drop tanks.
Visitors to the Planes of Fame Museum in Chino, California can see the J2M in person, along with the world's only flyable A6M Zero.
---
Share this Product
---
More from this collection