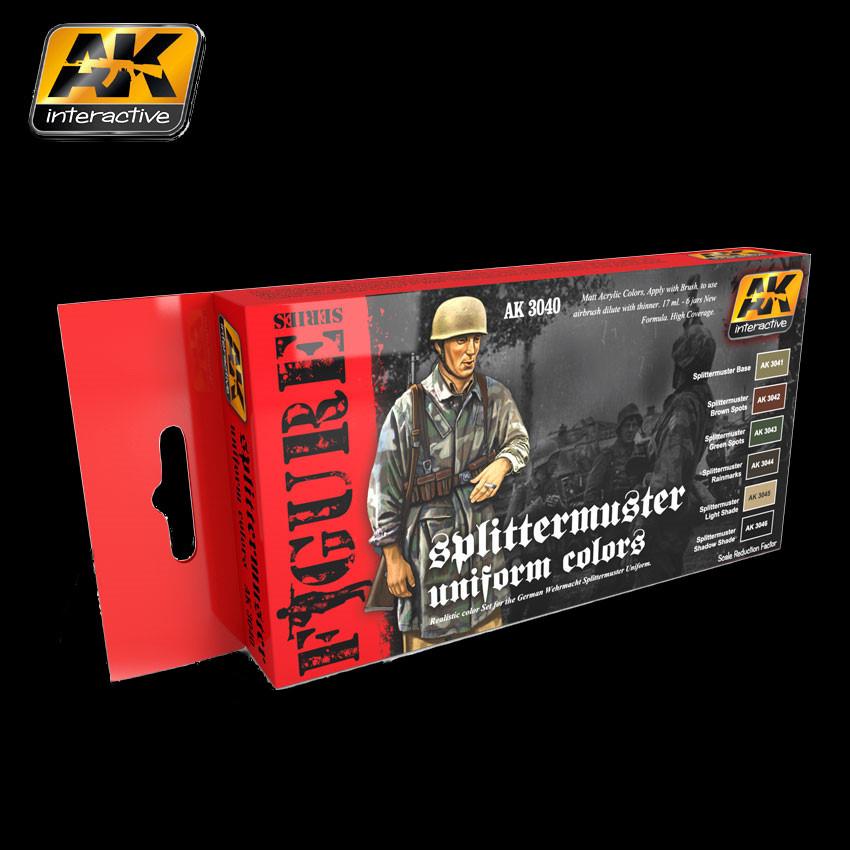 AK Interactive Figure Series: Splittermuster Uniform Colors Acrylic Paint Set (6 Colors) 17ml Bottles
This Product Usually Ships In 2-3 Business Days
---
This set is specially formulated for painting figures dressed in the Splittermuster type camouflage uniform. These uniforms were used by soldiers of the regular army (Wehrmacht), paratroopers (Fallschirmjäger) and troops who served in other branches of the military.  Splittermuster was the standard camouflage of the German army in WWII. These colors are fully representative of this type of camouflage.
This set contains:
-AK3041 Splittermuster Base.
-AK3042 Splittermuster Brown Spots.
-AK3043 Splittermuster Green Spots.
-AK3044 Splittermuster Rainmarks.
-AK3045 Splittermuster Light Shade.
-AK3046 Splittermuster Shadow Shade.
---
Share this Product
---
More from this collection